Last updated on July 29th, 2023 at 06:26 am
Are you ready to embark on an unforgettable journey in your electric vehicle? A long road trip in a Tesla is not only an exciting adventure but also a sustainable choice that reduces your carbon footprint. However, to ensure a smooth and enjoyable experience, it's important to know some essential Tesla road trip tips. In this comprehensive guide, we will explore a plethora of tips specifically designed for long-distance travel in your Tesla. From strategic planning and utilizing Tesla Superchargers to optimizing battery life and making the most of your navigation system, we've got you covered. So, fasten your seatbelts, charge up your batteries, and let's hit the road!
Is Tesla Good for a Road Trip? Exploring the Benefits of Electric Adventures
Planning a road trip? If you're considering embarking on an adventure with a Tesla, you might be wondering if it's a suitable choice for your journey. In this article, we'll explore the question: Is Tesla good for a road trip? Let's delve into the benefits of driving a Tesla on your next excursion.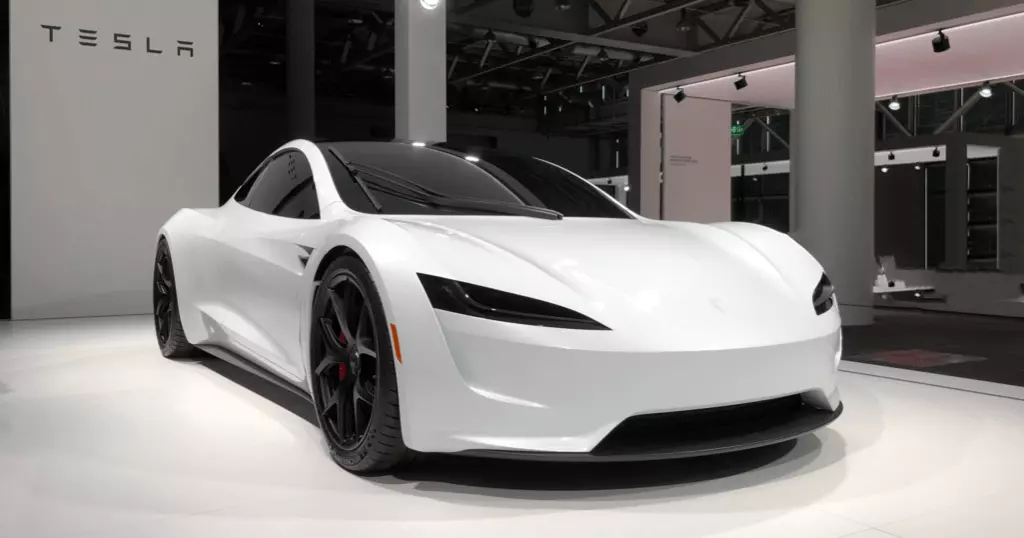 Range and Charging Network
One of the primary concerns when it comes to road trips with electric vehicles (EVs) is range anxiety. However, Tesla's extensive charging network and impressive range capabilities make it an ideal choice for long-distance travel. Tesla's Supercharger network provides fast and convenient charging options along major highways, allowing you to replenish your battery quickly and continue your journey with minimal downtime. With Supercharger stations strategically located, you can confidently plan your route and charge your Tesla at regular intervals, ensuring a smooth and uninterrupted road trip experience.
Rapid Charging Speeds
Tesla cars are known for their fast charging speeds, thanks to their innovative technology and advanced battery management systems. Superchargers can provide a significant amount of charge in a short period, allowing you to get back on the road quickly. Depending on the model and charging station, you can add hundreds of miles of range to your Tesla in as little as 15 to 30 minutes. This means you can make efficient pit stops, enjoy a meal, stretch your legs, and have your Tesla ready for the next leg of your adventure.
Tesla vehicles come equipped with built-in navigation systems that are optimized for EV travel. These systems consider factors such as your Tesla's current charge level, charging station locations, and real-time traffic conditions to provide you with the most efficient and convenient route to your destination. The navigation system also identifies Supercharger stations along your route, making it easy to plan charging stops and optimize your journey. Additionally, Tesla's trip planning tools, available through the Tesla app and website, offer comprehensive trip planning capabilities, allowing you to map out your route, estimate charging times, and locate amenities such as restaurants, shopping centers, and scenic attractions along the way.
Enhanced Driving Experience
Driving a Tesla on a road trip offers a unique and enjoyable experience. Teslas are known for their smooth acceleration, quiet operation, and spacious interiors, providing comfort for both the driver and passengers during long hours on the road. Tesla's autopilot features, such as adaptive cruise control and lane-keeping assistance, can also alleviate driver fatigue, making the journey safer and more relaxing. With access to entertainment options, streaming services, and a comprehensive infotainment system, Tesla ensures that you and your passengers are entertained throughout the trip.
Eco-Friendly and Cost-Efficient
Choosing a Tesla for your road trip not only offers convenience and comfort but also contributes to a greener and more sustainable future. Tesla's all-electric vehicles produce zero tailpipe emissions, reducing your carbon footprint and helping to combat climate change. Additionally, with the cost of electricity typically lower than gasoline, driving a Tesla on a road trip can be more cost-effective in the long run, especially when taking advantage of Tesla's Supercharger network, which offers competitive charging rates.
Conclusion
In summary, Tesla is an excellent choice for a road trip. With its extensive charging network, rapid charging speeds, navigation and trip planning tools, enhanced driving experience, and eco-friendly nature, Tesla offers a compelling package for those seeking electric adventures. Whether you're planning a cross-country journey or exploring scenic routes, a Tesla can provide the range, convenience, and comfort needed for a successful road trip. So, charge up your Tesla, plan your route, and get ready to embark on an electrifying adventure that's both enjoyable and sustainable.
What Is The Maximum Driving Distance For A Tesla?
The maximum driving distance for a Tesla varies depending on the specific model and battery configuration. Tesla offers different models with varying ranges, including the Model S, Model 3, Model X, and Model Y.

The range of each model can further vary based on the battery capacity chosen, such as Standard Range, Long Range, or Performance variants.
As of the latest models, the Long Range versions of Tesla cars can typically achieve a range of over 300 miles on a single charge. However, it's important to note that factors such as driving conditions, speed, temperature, and use of accessories (such as climate control) can impact the actual driving distance.
Tesla's continuous advancements in battery technology and efficiency continue to push the boundaries, and the driving ranges of their vehicles are subject to change and improvement over time.
Should I Always Precondition My Tesla?
Preconditioning your Tesla before every trip may not always be necessary, but it can be advantageous in certain situations. Here are some factors to consider when deciding whether to precondition your Tesla:
Extreme Weather Conditions: Preconditioning is particularly beneficial in extreme weather conditions. If you're facing extremely hot or cold temperatures, preconditioning your Tesla helps bring the interior to a comfortable temperature before you start your journey. This not only enhances your driving experience but also conserves battery power by reducing the need for excessive heating or cooling while on the road.
Long Trips or High-Speed Travel: For long trips or high-speed travel, preconditioning can help optimize battery performance. By preconditioning your Tesla, you ensure that the battery is at an optimal temperature, allowing it to deliver maximum power and efficiency throughout your journey. This can help maintain a consistent range and minimize the impact of high-speed driving on battery performance.
Shorter Trips or Moderate Temperatures: Preconditioning may not be necessary for shorter trips or when the weather is mild. If you're embarking on a relatively short journey and the weather is comfortable, your Tesla's interior temperature will reach a pleasant level relatively quickly without the need for preconditioning. In such cases, you can save time by skipping the preconditioning step and rely on the car's climate control system to adjust the temperature as needed during your drive.
Ultimately, the decision to precondition your Tesla depends on your specific circumstances and preferences. If you anticipate extreme weather conditions or are planning a long trip with high-speed driving, preconditioning can provide significant benefits. However, for shorter trips or moderate temperatures, preconditioning may not be essential. Consider the factors at play and make a decision that suits your needs to optimize your Tesla's performance and driving experience.
How Do You Precondition A Tesla For A Road Trip?
Preconditioning a Tesla for a road trip is a valuable step to ensure a comfortable and efficient journey. Preconditioning involves preparing your Tesla's interior temperature and battery for optimal performance before you start your trip. Here's how you can effectively precondition your Tesla for a road trip:
Using the Tesla App: The Tesla mobile app allows you to remotely control various aspects of your car, including preconditioning. Before your road trip, open the app and select the "Climate" option. From there, you can set the desired cabin temperature for your car. Preconditioning your car remotely will ensure that the interior is at a comfortable temperature when you're ready to hit the road.
Scheduled Departure: Another method for preconditioning is utilizing the "Scheduled Departure" feature in your Tesla. This feature enables you to set a specific departure time for your trip. By selecting this option, your Tesla will automatically begin preconditioning the battery and cabin temperature prior to your scheduled departure, ensuring optimal performance and a comfortable environment upon entering the car.
Plugged-In Preconditioning: If your Tesla is connected to a charging source, you can take advantage of plugged-in preconditioning. By plugging in your Tesla before your trip, you can initiate preconditioning through the car's charging screen or the Tesla mobile app. Plugged-in preconditioning not only optimizes the battery temperature but also ensures that your car is charging to the desired level before you start your road trip.
Preconditioning your Tesla before a road trip is particularly beneficial in extreme weather conditions. By preparing the interior temperature and battery in advance, you can optimize energy consumption and maximize your driving range. This thoughtful step will enhance your overall driving experience and ensure a comfortable journey from the moment you set foot in your Tesla.
Top Tesla Road Trip Tips
Take a peek below for my valuable insights, practical tips, and real-life examples to ensure a smooth, enjoyable, and worry-free adventure. Fasten your seatbelt, charge up your Tesla, and let's hit the open road!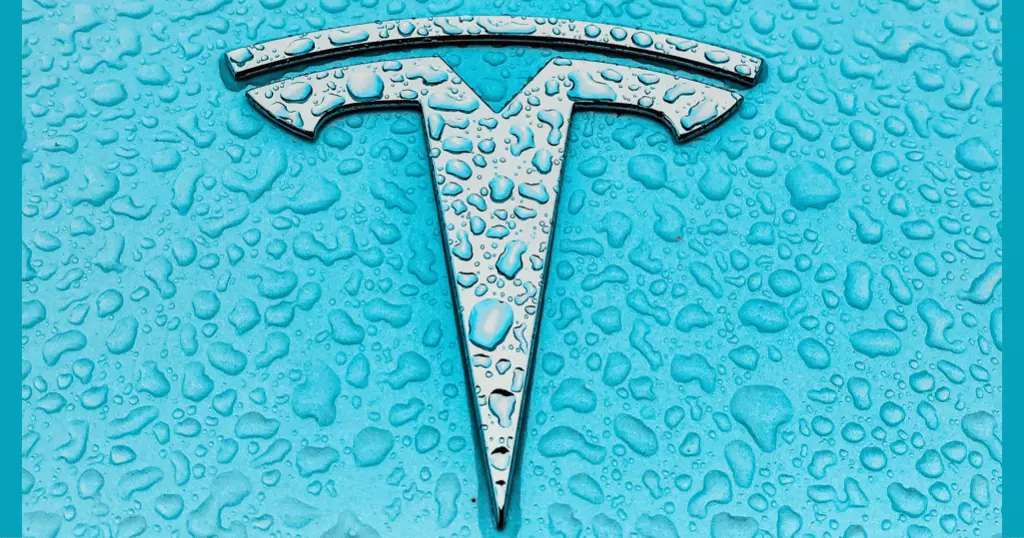 1. The Excitement of Tesla Road Trips
A Tesla road trip is more than just a means of transportation; it's an opportunity to explore new horizons, embrace the freedom of the open road, and experience the power and efficiency of electric travel. Whether you're embarking on a long road trip across multiple states or planning a weekend getaway, your Tesla is ready to take you on an adventure like no other. But before you buckle up and hit the road, let's delve into the essential aspects of planning and executing a successful Tesla road trip.
2. Planning Your Tesla Road Trip
Before setting off on your Tesla road trip, meticulous planning is crucial to ensure a seamless and enjoyable journey. Tesla offers an integrated trip planner within its app and website, allowing you to chart your course, locate Tesla Supercharger stations, estimate charging times, and optimize your travel plans. By utilizing this powerful tool, you can plan your route, identify charging stops, and even customize your itinerary based on your preferences and needs. It's important to consider factors such as the distance to your destination, the availability of charging infrastructure along the route, and any must-visit attractions or landmarks.
3. Maximizing Range and Overcoming Range Anxiety
One of the primary concerns for EV owners, especially during long road trips, is range anxiety—the fear of running out of battery charge before reaching the next charging station. However, with careful planning and a few smart strategies, you can overcome range anxiety and make the most of your Tesla's range. Here are some key tips to maximize your Tesla's range:
Regenerative Braking: Take advantage of regenerative braking, a feature that recaptures energy during deceleration and braking, converting it back into the battery. By adjusting your driving style to anticipate traffic conditions and use regenerative braking effectively, you can extend your Tesla's range.
Optimize Charging Speed: When using Tesla Superchargers, aim for a charging session that brings your battery to around 80% rather than a full charge. Charging slows down significantly as the battery reaches its maximum capacity. By planning your charging stops strategically, you can minimize charging time while still ensuring a sufficient range to reach the next station.
Drive Efficiently: Maintain a steady speed and avoid rapid acceleration and excessive braking. Maintaining a consistent pace and adopting a smooth driving style can help conserve energy and extend your Tesla's range. Higher speeds can decrease efficiency and reduce battery life.
Minimize Energy Consumption: Use your Tesla's energy-saving features, such as adjusting climate control settings to conserve battery power. Additionally, avoid carrying unnecessary weight and keep your tires properly inflated for optimal efficiency.
Temperature: Be mindful of temperature, as extreme hot or cold conditions can impact battery performance.
Your Tesla's built-in navigation system is your best friend on a long road trip. Utilize it to plan the best route to your final destination, taking into account charging stops along the way. The navigation system will guide you to Supercharger locations and provide real-time information on your battery charge and range. Trust in the system and enjoy the peace of mind it provides.
While Tesla's built-in navigation system is exceptional, incorporating Google Maps into your Tesla road trip can enhance your overall journey. Google Maps provides real-time traffic updates, alternative routes, and information about nearby amenities, including shopping centers, restaurants, and attractions.
By combining the power of Tesla's navigation system with Google Maps, you can access the most up-to-date information and make informed decisions about your route, charging stops, and points of interest along the way.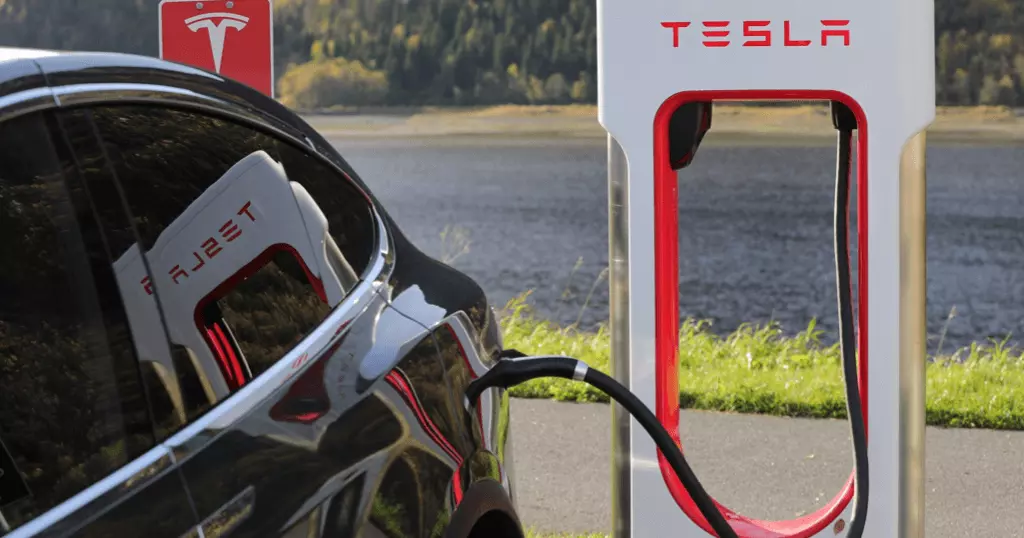 5. Charging Strategies for Long-Distance Travel
When embarking on a long road trip in your Tesla, strategic planning is key. Plan your route and identify Tesla Superchargers along the way. These Superchargers are designed specifically for Tesla vehicles, providing fast and convenient charging options. Plotting your journey with the help of your Tesla's navigation system will ensure you have easy access to Superchargers and can cover long distances without range anxiety. Here are some tips to optimize your charging experience:
Utilize Tesla Superchargers: One of the biggest advantages of driving a Tesla is the network of Superchargers. These high-powered charging stations are strategically located along major highways, making long-distance travel a breeze. The Tesla app and website provide real-time information about Supercharger availability, so you can plan your charging stops accordingly. Plan your stops around Supercharger locations, ensuring you have ample time to charge your Tesla while taking a break. Superchargers can provide a significant charge in a relatively short time, allowing you to make the most of your road trip.
Consider Tesla Destination Chargers: While Superchargers are ideal for quick top-ups, you may also need to consider other charging options, such as public charging stations, especially in areas with limited Supercharger coverage. Tesla also offers destination chargers installed at hotels, resorts, and other locations. These chargers provide slower but convenient charging options, especially if you plan to stay overnight or take a longer break during your road trip. Research and book accommodations that offer Tesla destination chargers to wake up to a fully charged vehicle each day. By planning ahead, you can ensure a smooth and stress-free journey.
Research Public Charging Stations: In addition to Tesla-specific chargers, research public charging stations along your route. Familiarize yourself with the locations and availability of charging stations operated by other networks to have alternative options in case of any unforeseen circumstances or to fill in any charging gaps.
Optimize Charging Time: Use your charging stops wisely by taking advantage of nearby amenities. Explore the surroundings, enjoy a meal, or take a short walk to make the most of your charging time.
6. Adapting to Weather Conditions
Weather conditions can significantly impact the range and efficiency of your Tesla during a road trip. Cold weather, in particular, can reduce battery efficiency and potentially affect your travel plans. To mitigate the impact of cold weather on your Tesla's range, consider the following:
Pre-condition Your Tesla: Use the Tesla app to pre-condition your vehicle before departing. Pre-conditioning allows you to warm up or cool down your Tesla while it's still connected to a charger, optimizing the cabin temperature and minimizing the use of battery power.
Plan for Additional Charging Stops: Colder temperatures can decrease your Tesla's range. Account for this by planning additional charging stops or adjusting your itinerary to include locations with charging infrastructure that can help offset any range reduction caused by cold weather.
Be Mindful of Energy Consumption: Running the heater or air conditioning excessively can affect your Tesla's range. Adjust the climate control settings to a comfortable level and consider using the seat heaters, which consume less energy.
7. Essential Gear and Packing Tips
To ensure a hassle-free and comfortable Tesla road trip, it's essential to pack the right gear and essentials. Here's a checklist of items to consider:
Charging Adapters: Bring charging adapters that allow you to connect to non-Tesla charging stations. This ensures compatibility with different types of charging infrastructure you may encounter along the way.
Charging Cables: Don't forget to pack your Tesla's standard home charger cable. It's handy for slower charging options, such as Tesla destination chargers or standard outlets when no other charging infrastructure is available.
Loading Information Label: Some regions may require
a loading information label for EV charging. Make sure to have one in your Tesla, as it provides important information for emergency personnel or technicians who may need to handle your vehicle during charging or maintenance.
Tesla Roof Rack: If you plan on bringing extra gear or luggage, consider investing in a Tesla roof rack. It provides a convenient and secure way to transport items, allowing you to maximize interior space and ensure a comfortable journey.
Essential Road Trip Supplies: Don't forget to pack essentials like snacks, water, blankets, and a first aid kit. These items can come in handy during unexpected situations or if you encounter limited amenities along your route.
Entertainment and Connectivity: To keep yourself and your passengers entertained during the trip, consider bringing charging cables for smartphones, tablets, or other devices. You can also take advantage of Tesla's built-in entertainment system, streaming services, and games to make the journey more enjoyable.
8. Staying Connected and Informed
Throughout your Tesla road trip, it's important to stay connected and informed. The Tesla app provides valuable real-time updates and features that enhance your journey. Here's how you can make the most of it:
Charging Progress: Use the Tesla app to monitor the progress of your charging session remotely. It allows you to keep track of the charging speed, estimated time remaining, and battery charge level without leaving the comfort of your car.
Supercharger Availability: The app provides information on nearby Supercharger stations, including their availability and the number of charging stalls. This feature helps you plan your next charging stop effectively and avoid potential wait times.
Navigation and Trip Planning: Tesla's app offers seamless integration with the navigation system, allowing you to plan your route, review charging options, and optimize your trip right from your smartphone.
Service and Support: In case you encounter any issues during your road trip, the app enables you to schedule a service appointment conveniently. You can also access resources, FAQs, and contact Tesla's support team for assistance.
9. Emergency Preparedness and Alternative Charging Options
While Tesla's Supercharger network is extensive, it's always wise to have a backup plan in case of unexpected situations. Here are some tips for emergency preparedness and alternative charging options:
Research Public Charging Stations: Familiarize yourself with public charging stations along your route, even if they are not Tesla-specific. Mapping out these locations ensures you have alternative options in case of unforeseen circumstances or if you need an additional charge to reach the next Supercharger station.
Credit Card and Payment: Some public charging stations may require a credit card for payment. Make sure you have a credit card with you or set up any necessary accounts or apps in advance to streamline the charging process.
Emergency Contact Information: Keep a list of emergency contact numbers, including Tesla's roadside assistance, local towing services, and EV-specific service centers. This information can be invaluable in case of emergencies or technical issues during your trip.
Plan B Routes: Before hitting the road, identify alternative routes or charging stations that can serve as Plan B options. This foresight can prove useful if you encounter unexpected road closures, traffic congestion, or charging station maintenance.
10. Enhancing the Tesla Road Trip Experience
Beyond the practical aspects of planning and charging, a Tesla road trip is an opportunity to create lasting memories and fully embrace the experience. Here are some tips to enhance your journey:
Embrace the Scenic Route: While major highways may offer the fastest route, consider taking the scenic route on occasion. Exploring winding roads, beautiful landscapes, and charming towns can add a touch of adventure and excitement to your trip.
Take Frequent Stops: Break up your journey with frequent stops at interesting locations. Visit local attractions, parks, viewpoints, or historical sites along the way. These breaks not only offer a chance to stretch your legs but also allow you to immerse yourself in the local culture and enrich your travel experience.
Exploring Local Amenities – While charging your Tesla, take the opportunity to explore nearby shopping centers or attractions. Many Supercharger locations are conveniently situated near shopping centers, providing an opportunity to stretch your legs, grab a snack, or even do some shopping while your Tesla charges. Embrace the break, recharge yourself, and enjoy the local amenities.
Enjoy Local Cuisine: When stopping for meals, opt for local restaurants and eateries. Trying regional delicacies and immersing yourself in the local food scene adds a flavorful dimension to your road trip.
Connect with Other EV Owners: As an EV owner, you are part of a vibrant and supportive community of like-minded individuals. Engaging with other EV owners, whether through online forums, social media groups, EV-specific apps, or local meet-ups, can provide valuable insights and tips for your road trip. Share experiences, gather recommendations, and connect with fellow Tesla owners who have embarked on their own epic road trips. The EV community is a wealth of knowledge waiting to be explored.
11. Exploring Iconic Destinations and National Parks
A Tesla road trip offers the perfect opportunity to explore iconic destinations and breathtaking national parks. Here are some notable locations to consider adding to your itinerary:
San Francisco: Drive across the iconic Golden Gate Bridge and explore the vibrant city of San Francisco. Visit popular attractions like Fisherman's Wharf, Alcatraz Island, or take a scenic drive along the stunning Pacific Coast Highway.
Los Angeles: Experience the glamour of Hollywood, stroll along Venice Beach, or explore the cultural hotspots of downtown Los Angeles. Don't miss the opportunity to take a memorable drive along Mulholland Drive or catch a beautiful sunset at Griffith Observatory.
National Parks: Visit renowned national parks such as Yosemite, Joshua Tree, or Grand Canyon National Park. These natural wonders offer majestic landscapes, hiking trails, and breathtaking viewpoints, allowing you to connect with nature and create unforgettable memories.
12. Reflecting on the Tesla Road Trip Experience
As your Tesla road trip comes to an end, take some time to reflect on the incredible journey you've just undertaken. Capture the moments through photographs, journaling, or creating a digital travelogue. Share your experiences with friends, family, and fellow EV enthusiasts, inspiring others to embark on their own electric adventures.
Final Thoughts
Embarking on a long-distance road trip in your Tesla is an adventure like no other. By following these Tesla road trip tips, including strategic planning, utilizing Superchargers, connecting with the EV community, and making the most of your Tesla's features, you can ensure a successful and enjoyable journey. Embrace the freedom of driving an electric vehicle, and let your Tesla's navigation system guide you to new destinations and unforgettable experiences. So, grab the steering wheel, charge up, and hit the road with confidence!