Last updated on July 29th, 2023 at 11:15 pm

Welcome to the beautiful state of Arkansas, where adventure and natural wonders await! Nestled in the heart of the United States, Arkansas boasts breathtaking landscapes, rich history, and a warm, friendly atmosphere. Whether you're seeking outdoor thrills, exploring fascinating museums, or indulging in delicious Southern cuisine, Arkansas has something for everyone. Join us on an unforgettable journey as we explore the enchanting forests, majestic mountains, charming towns, and captivating cultural heritage that make Arkansas a hidden gem. Get ready to embark on an exciting expedition through "The Natural State" and create memories that will last a lifetime!
READ THE ARTICLES
| | |
| --- | --- |
| CAPITOL: Little Rock | STATE BIRD: Mockingbird |
| NICKNAME: The Natural State | STATE FLOWER: Apple Blossom |
| STATEHOOD: 1836 – 25th State | STATE FOOD: Rice |
| ABBREVIATION: AR | STATE GEM: Diamond |
| STATE INSECT: Honeybee | STATE ANIMAL: White-Tailed Deer |
Book My Trip!
Let's Go!
Top Cities and Towns in Arkansas
In addition to its natural beauty and outdoor adventures, Arkansas is home to vibrant cities and charming towns, each offering a unique blend of history, culture, and local flavor. Here are some of the top cities and towns worth exploring during your visit:
Little Rock: The state capital and largest city, Little Rock, is a cultural hub with a rich history. Visit the William J. Clinton Presidential Library, stroll along the River Market District, and explore the historic Central High School.
Eureka Springs: This quaint Victorian town nestled in the Ozark Mountains exudes charm with its historic buildings, art galleries, and boutique shops. Don't miss the stunning Thorncrown Chapel and the Great Passion Play.
Fayetteville: Home to the University of Arkansas, Fayetteville offers a lively arts scene, vibrant nightlife, and a variety of dining options. Explore Dickson Street and catch a Razorbacks game.
Hot Springs: Famous for its healing hot springs, this spa town is also known for its historic bathhouses along Bathhouse Row. Take a bath at one of the bathhouses, stroll through the historic downtown, and visit Garvan Woodland Gardens.
Bentonville: The birthplace of Walmart, Bentonville has transformed into a cultural hotspot. Explore the Crystal Bridges Museum of American Art, the Scott Family Amazeum, and the charming town square.
Rogers: Adjacent to Bentonville, Rogers boasts a lively downtown and the Rogers Historical Museum. Visit Lake Atalanta for hiking and fishing, and enjoy local restaurants and breweries.
Springdale: Known for its rich agricultural heritage, Springdale is home to the Tyson Foods headquarters. Explore the Shiloh Museum of Ozark History and indulge in diverse dining options.
Mountain View: Embrace the Ozark Mountain culture in Mountain View, famous for its folk music and Ozark Folk Center State Park. Experience live folk music performances and traditional craft demonstrations.
North Little Rock: Cross the river from Little Rock to North Little Rock and explore the Argenta Arts District, the USS Razorback submarine, and the Burns Park outdoor recreational area.
Fort Smith: Discover the Old West charm in Fort Smith, known for its historic sites like Fort Smith National Historic Site and the Belle Grove Historic District.
Each city and town in Arkansas has its own distinct personality, offering a glimpse into the state's diverse heritage and local traditions. Whether you're drawn to the urban appeal of cities or the tranquil allure of towns, exploring these destinations will enrich your Arkansas experience.
Maps and Directions
Always keep a detailed map or GPS handy, especially if you plan to explore remote areas or go hiking. Keep in mind that Arkansas is very rural in areas, so GPS may not always be available.
Transportation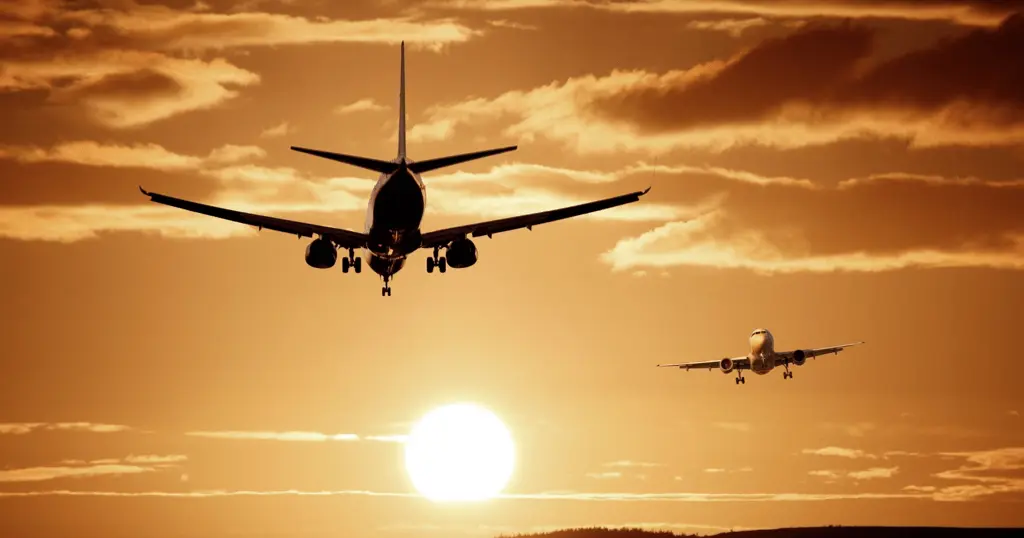 Getting around Arkansas is relatively easy, and options include:
Car Rental: Renting a car gives you the freedom to explore the state's scenic byways and rural areas.
Public Transportation: Major cities like Little Rock and Fayetteville have public bus systems.
Air Travel: The Bill and Hillary Clinton National Airport in Little Rock is the main airport, with regional airports serving other parts of the state.
Places To Stay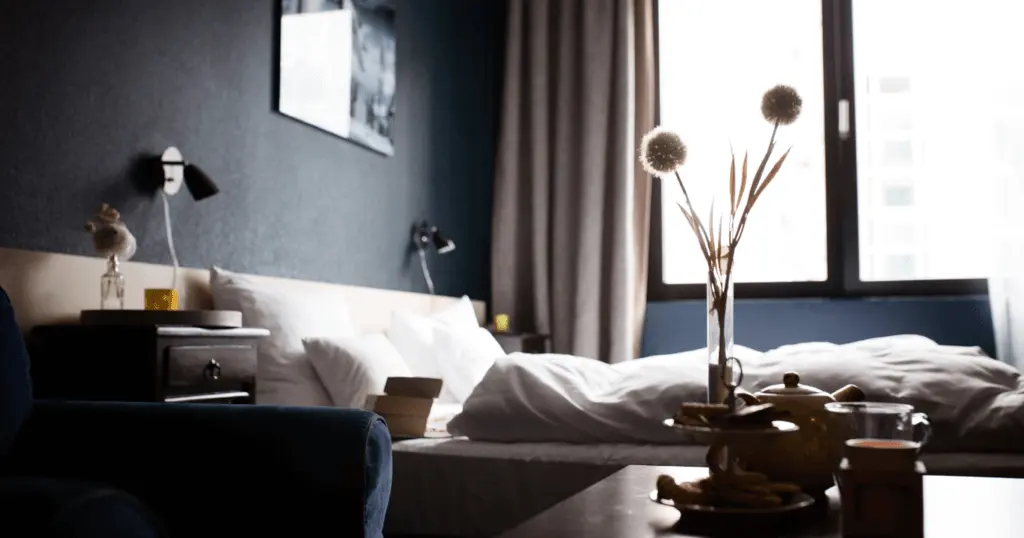 Arkansas offers a wide range of accommodations to suit every traveler's needs:
Resorts and Lodges: Relax in luxury resorts with amenities like spas, golf courses, and beautiful views.
The Lodge at Mount Magazine (Paris, AR): Situated atop Mount Magazine, the state's highest peak, The Lodge offers breathtaking views of the surrounding Petit Jean River Valley. The resort features modern amenities, an indoor pool, a restaurant, and easy access to hiking trails and other outdoor activities.
Mountain Harbor Resort & Spa (Mount Ida, AR): Nestled on the shores of Lake Ouachita, Mountain Harbor Resort & Spa is a premier lakeside retreat. The resort offers a range of accommodations, from cozy cabins to luxurious lakefront lodges. Guests can enjoy water sports, spa treatments, fishing, and fine dining.
The Arlington Resort Hotel & Spa (Hot Springs, AR): A historic landmark, The Arlington Resort Hotel & Spa has been welcoming guests since 1875. Located in downtown Hot Springs, the hotel features elegant rooms, a thermal bathhouse, a spa, and access to the famous Bathhouse Row.
Historic Inns and B&Bs: Experience Southern hospitality in charming, historic inns and bed-and-breakfasts.
The Capital Hotel (Little Rock): Located in the heart of downtown Little Rock, The Capital Hotel is a historic luxury hotel with a rich history dating back to 1870. The hotel boasts elegant rooms, exceptional dining experiences, and a charming ambiance that celebrates its Southern heritage.
The Crescent Hotel and Spa (Eureka Springs): Perched atop the Ozark Mountains, The Crescent Hotel is an iconic historic hotel known for its Victorian architecture and haunted tales. Built in 1886, it offers breathtaking views, a full-service spa, and a unique blend of historical charm and modern amenities.
The Empress of Little Rock: This meticulously restored Victorian mansion in Little Rock transports guests to the elegance of the late 1800s. With lavish rooms, period furnishings, and elaborate gardens, The Empress provides an enchanting experience that harkens back to a bygone era.
Cabins and Cottages: Rent cabins or cottages in the scenic countryside or near national parks.
Beaver Lakefront Cabins (Eureka Springs, AR): Situated on the shores of Beaver Lake, these luxurious and romantic cabins offer stunning lake views and modern amenities. Each cabin is beautifully appointed, featuring private decks, whirlpool tubs, and cozy fireplaces.
Copper John's Resort (Lakeview, AR): Located on the White River, Copper John's Resort provides rustic cabins with excellent river views. It's a popular destination for anglers, as it offers guided fishing trips and easy access to some of the best trout fishing spots in the state.
Deer Run Cabins (Jasper, AR): Tucked away in the heart of the Ozark Mountains, Deer Run Cabins offer private and secluded cabins with all the comforts of home. Surrounded by nature, guests can enjoy peaceful surroundings, wildlife sightings, and proximity to outdoor activities like hiking and canoeing.
Hotels and Motels: Find a variety of hotels and motels throughout the state, catering to different budgets.
21c Museum Hotel Bentonville (Bentonville, AR): This boutique hotel is more than just a place to stay; it's an immersive art experience. Located in the heart of Bentonville, the 21c Museum Hotel features contemporary art installations, upscale accommodations, and a renowned restaurant.
The Waters, an Ascend Hotel Collection Member (Hot Springs, AR): Situated in downtown Hot Springs, The Waters offers a blend of historic charm and modern amenities. Guests can enjoy elegant rooms, a rooftop pool, a spa, and convenient access to Bathhouse Row and other attractions.
The Chancellor Hotel (Fayetteville, AR): Located near the University of Arkansas campus and Dickson Street, The Chancellor Hotel offers a comfortable and stylish stay. The hotel provides well-appointed rooms, a rooftop bar, and a farm-to-table restaurant.
Local Cuisine
Arkansas boasts a delectable blend of Southern and Ozark cuisines. Don't miss out on these culinary delights:
Arkansas BBQ: Savor mouthwatering barbecue, especially the pulled pork and beef brisket.
Fried Catfish: Try this Southern delicacy, often served with hushpuppies and coleslaw.
Grits: A classic Southern dish made from ground corn, often served as a side with breakfast or shrimp.
Fried Chicken: Taste the crispy, seasoned goodness of authentic Southern fried chicken.
Chocolate Gravy: A unique Arkansas specialty – warm chocolate sauce served over biscuits.
Cheese Dip: Originating in Little Rock, cheese dip is a must-try appetizer, perfect for sharing.
Things To Do
Top Attractions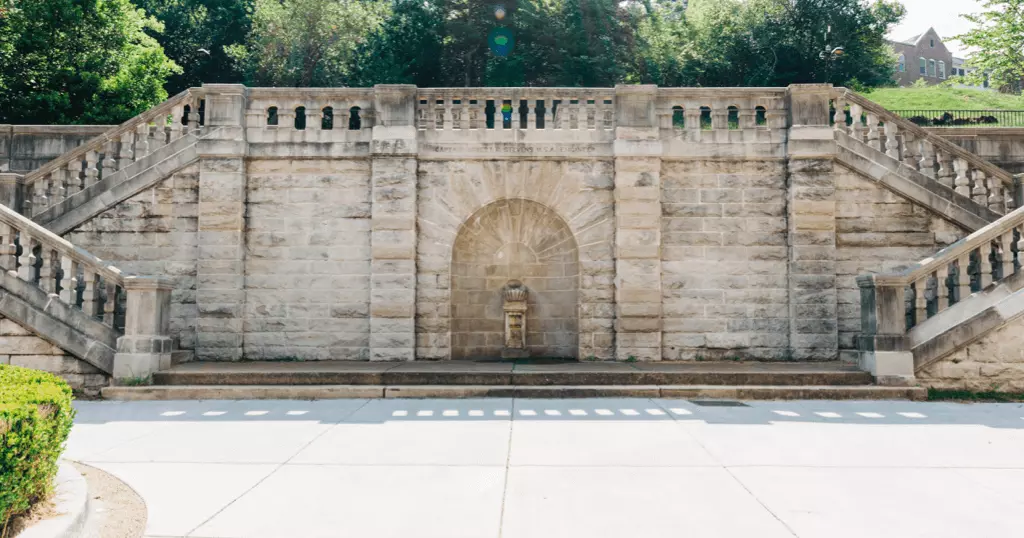 Hot Springs National Park: Unwind in the natural hot springs, explore historic bathhouses, and take a scenic drive along Hot Springs Mountain Tower for breathtaking views.
Crater of Diamonds State Park: The only diamond-producing site in the world accessible to the public. Dig for diamonds and other gemstones, and keep what you find!
Buffalo National River: America's first national river offers opportunities for canoeing, kayaking, hiking, and camping amid stunning limestone bluffs and clear waters.
Crystal Bridges Museum of American Art: Located in Bentonville, this world-class museum showcases American art, including works by renowned artists like Norman Rockwell and Georgia O'Keeffe.
Little Rock Central High School National Historic Site: Learn about the Civil Rights Movement and the Little Rock Nine, who bravely integrated this significant landmark.
Mount Magazine State Park: Enjoy panoramic views from the highest point in Arkansas, offering hiking trails, rock climbing, and a beautiful lodge for lodging and dining.
Ozark Folk Center State Park: Immerse yourself in Arkansas's rich folk traditions with craft demonstrations, live music, and storytelling.
The Clinton Presidential Center: Explore the life and legacy of President Bill Clinton at this captivating museum in Little Rock.
Activities and Adventures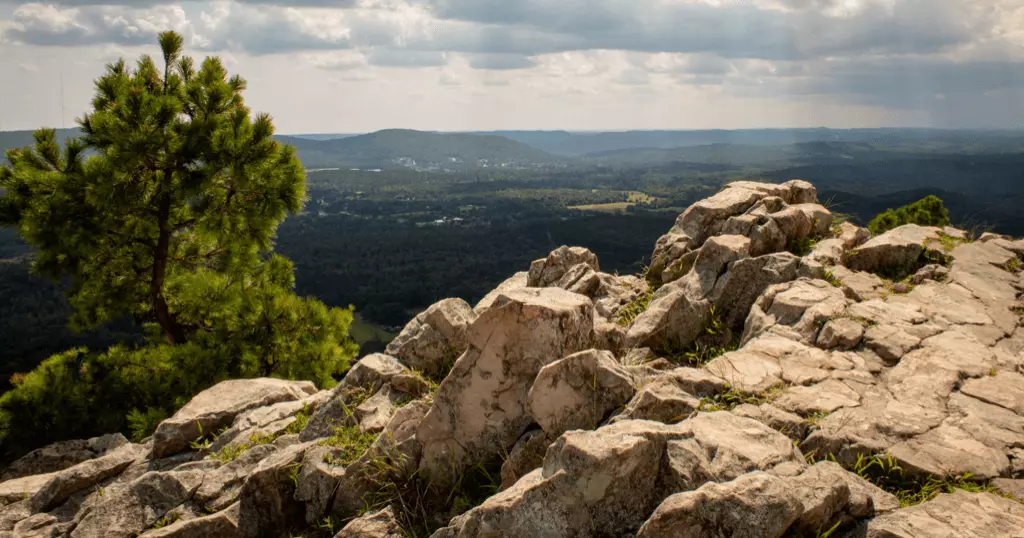 Hiking: Choose from various trails like the Buffalo River Trail, Eagle Rock Loop, and Pinnacle Mountain State Park, offering stunning vistas and diverse wildlife.
Water Sports: Paddle along the Buffalo National River or enjoy water activities at Beaver Lake, Greers Ferry Lake, and Lake Ouachita.
Caving: Experience the subterranean wonders of Arkansas in caves like Blanchard Springs Caverns and Cosmic Caverns.
Fishing: Cast a line in the state's many lakes and rivers, known for trout, bass, and catfish fishing.
Rock Climbing: Scale the sandstone cliffs at Horseshoe Canyon Ranch or Cowell Area in the Ozarks.
Mountain Biking: Explore the state's scenic beauty on mountain bike trails like the Womble Trail and Upper Buffalo Headwaters.
Family-Friendly Activities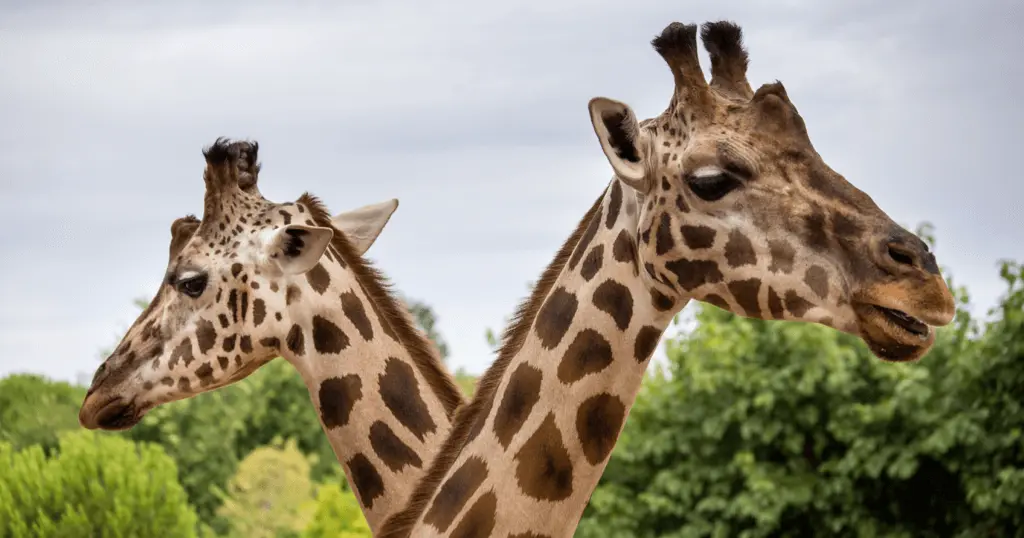 Families traveling to Arkansas will find plenty of kid-friendly activities to enjoy:
Magic Springs Theme and Water Park: A fun-filled amusement park with rides and water attractions for all ages.
Museum of Discovery (Little Rock): A hands-on science and history museum, perfect for curious young minds.
Little Rock Zoo: Meet animals from around the world at this family-friendly zoo.
Turpentine Creek Wildlife Refuge: A sanctuary for rescued big cats, including tigers, lions, and cougars.
Festivals and Events
Toad Suck Daze: Held in Conway, this quirky festival features music, arts, food, and the famous "World Championship Toad Races."
War Eagle Mill Craft Fair: Held in Rogers, this event showcases handmade crafts and artwork.
King Biscuit Blues Festival: One of the nation's premier blues festivals, held in Helena-West Helena, celebrating the Delta blues.
Arkansas State Fair: Enjoy rides, games, live music, and agricultural exhibits in Little Rock.
Hidden Gems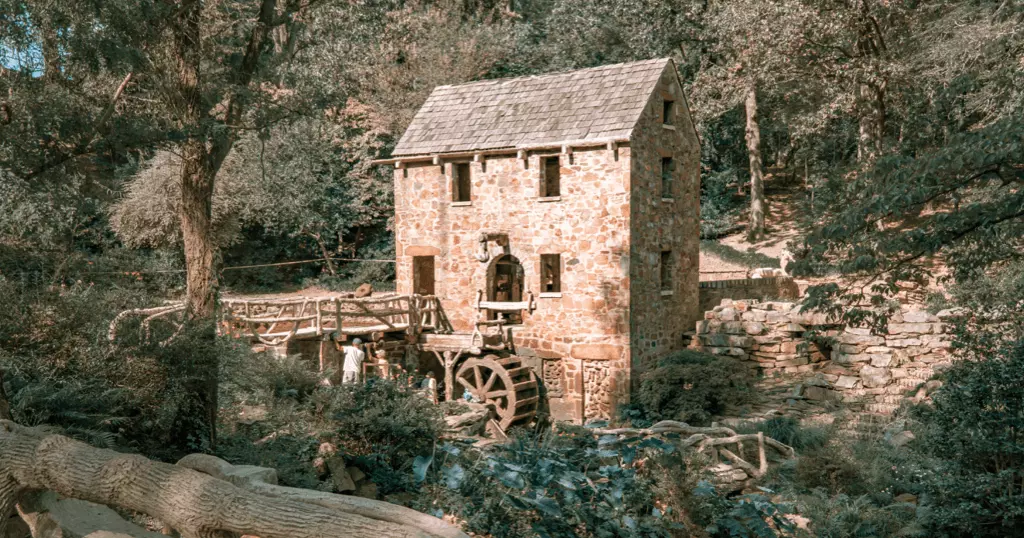 Discover lesser-known attractions that are worth adding to your itinerary:
The Hemingway-Pfeiffer Museum and Educational Center: Visit the former residence of Ernest Hemingway in Piggott.
The Rios-Lovell Estate Winery: Sample award-winning wines and take a vineyard tour in the Arkansas River Valley.
The Johnny Cash Boyhood Home: Pay homage to the legendary singer in Dyess.
The Old Mill (North Little Rock): Featured in the movie "Gone with the Wind," this picturesque site is a hidden gem.
Nightlife and Entertainment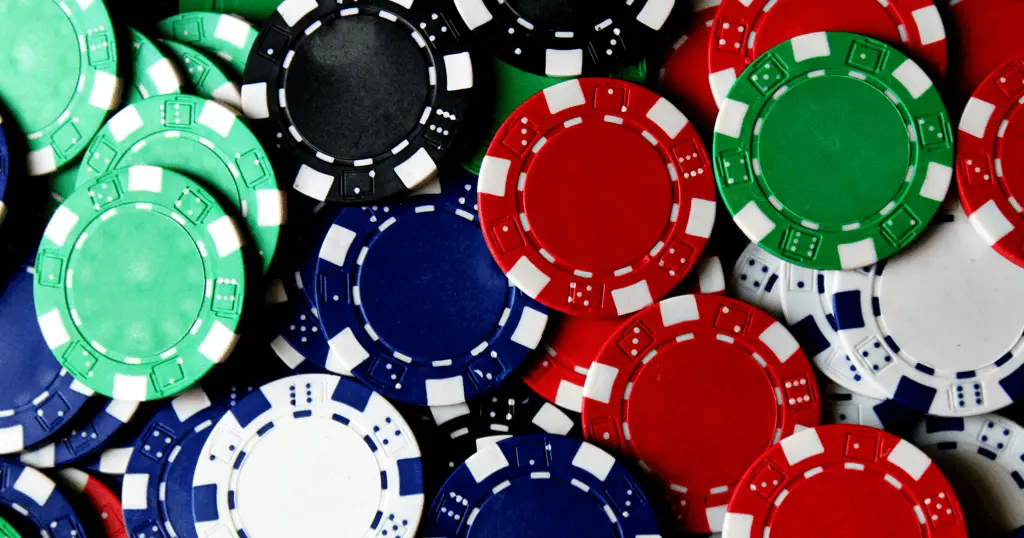 While Arkansas may not be known for its bustling nightlife, it still offers various entertainment options:
Live Music Venues: Catch local bands and touring musicians at venues in cities like Little Rock and Fayetteville.
Theater and Performing Arts: Enjoy plays, musicals, and concerts at theaters throughout the state.
Casinos: Try your luck at one of the state's casinos in Hot Springs or West Memphis.
Shopping
Arkansas offers an array of shopping experiences, from boutiques to antique shops and craft markets:
River Market District (Little Rock): Explore this vibrant district for local crafts, art, and fresh produce.
Eureka Springs: Stroll through historic downtown for unique boutiques, art galleries, and jewelry shops.
Fayetteville Farmers' Market: Discover fresh produce, artisanal products, and handmade crafts.
Hot Springs Bathhouse Row: Browse souvenir shops and art galleries in this historic area.
Photography Opportunities
Sunset Over the Buffalo River: Capture breathtaking sunset shots along the Buffalo National River.
Wildlife Photography: Look for opportunities to photograph wildlife in their natural habitats.
Historic Architecture: Capture the charm of historic buildings and quaint towns.
Helpful Tips + Info
READ THE ARTICLES
Climate and Weather
Arkansas experiences a humid subtropical climate, with hot and humid summers and mild winters. Here are some general climate considerations:
Summer (June to August): Average temperatures range from 80°F to 95°F (27°C to 35°C). Be prepared for occasional thunderstorms and high humidity.
Fall (September to November): Temperatures cool down, making it an ideal time to visit. Fall foliage colors are at their peak from late October to early November.
Winter (December to February): Winters are relatively mild, with temperatures ranging from 30°F to 50°F (-1°C to 10°C). Snowfall is infrequent but possible in the northern areas.
Spring (March to May): Temperatures start warming up, and spring brings blooming flowers and lush landscapes.
Local Culture and Etiquette
Arkansas is known for its warm hospitality and friendliness. Here are some cultural and etiquette tips:
Southern Hospitality: Expect locals to be friendly and welcoming. Don't hesitate to strike up a conversation with strangers.
Politeness: Use "ma'am" and "sir" to address people, as it is considered a sign of respect.
Tipping: In restaurants, a 15% to 20% tip is customary for good service.
Dress Code: Arkansas is generally casual, but some upscale restaurants and events may require more formal attire.
Respect Nature: When exploring parks and wilderness areas, follow Leave No Trace principles to preserve the natural environment.
Local Wildlife and Nature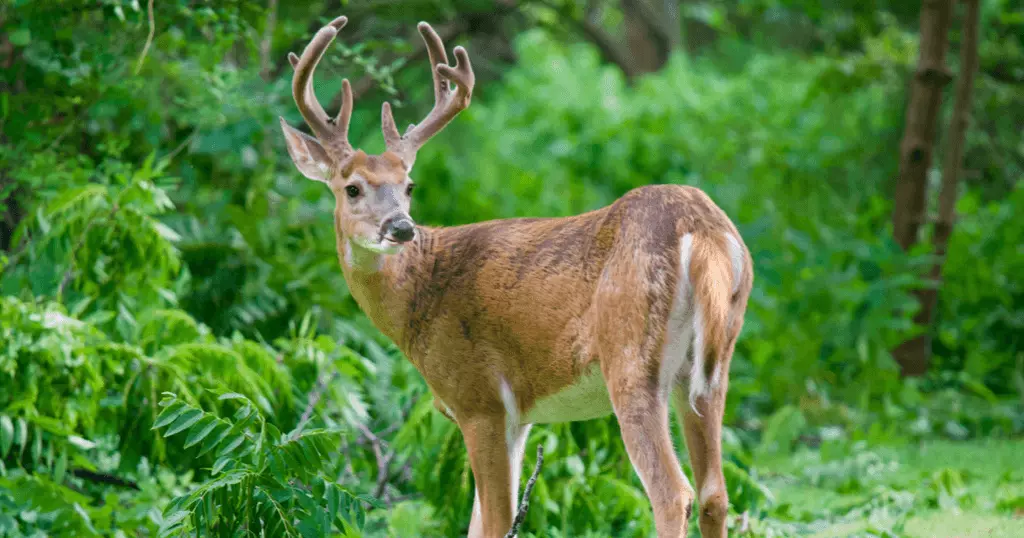 Arkansas is a haven for outdoor enthusiasts and nature lovers:
Wildlife Watching: Keep an eye out for deer, elk, bald eagles, and various bird species in the state's parks and wilderness areas.
Wildflower Viewing: Spring brings a burst of wildflowers across the state, including the famous Arkansas bluebonnet.
Birding Hotspots: Visit the White River National Wildlife Refuge and Bayou Meto Wildlife Management Area for exceptional birdwatching.
Safety Tips
Outdoor Safety: When hiking or engaging in outdoor activities, inform someone about your plans and carry essentials like water, snacks, and a map.
Weather Awareness: Be prepared for sudden weather changes, especially during thunderstorms. Arkansas does experience tornadoes.
Wildlife Caution: Respect wildlife from a distance and never approach or feed them.
Language and Communication
The primary language spoken in Arkansas is English, but you may come across regional accents and colloquial expressions.
Budget Travel Tips
Free Attractions: Take advantage of the state's many free attractions, such as parks, hiking trails, and scenic drives.
Picnics: Pack a picnic and enjoy meals at scenic spots instead of dining out for every meal.
State Park Pass: If you plan to visit multiple state parks, consider purchasing an Arkansas State Parks Pass for discounts.
Final Thoughts
You're all set to explore the wonders of Arkansas. Embrace the natural beauty, delve into the state's history, and relish the warm hospitality of the Natural State.
Happy travels!
Arkansas Travel Information
Dive into the state's rich history, discover hidden gems off the beaten path, and learn about the latest events and festivals happening throughout the Natural State. Whether you're planning a trip or simply curious about this captivating region, our articles offer valuable insights and inspiration for your Arkansas adventures.