Last updated on August 8th, 2023 at 07:36 pm
Welcome to the enchanting Southern United States, where hospitality, history, culture, and natural beauty intertwine. From charming antebellum architecture to soulful music and mouthwatering cuisine, the Southern states offer a diverse and unforgettable travel experience. Let's explore the best attractions, activities, and highlights the South has to offer!
Introduction to the Southern USA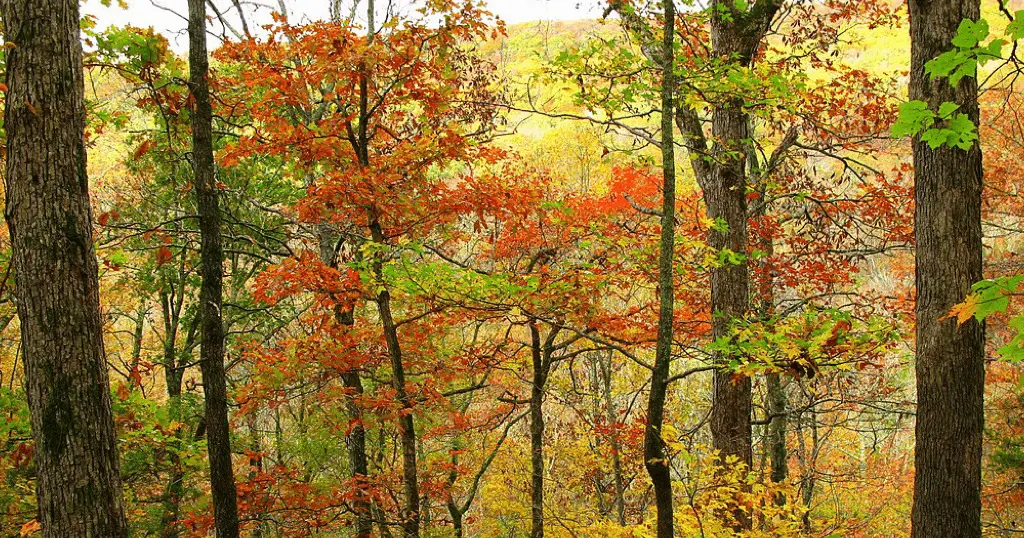 The Southern USA, often referred to as the "Deep South," comprises 16 states, including Alabama, Arkansas, Delaware, Florida, Georgia, Kentucky, Louisiana, Maryland, Mississippi, North Carolina, Oklahoma, South Carolina, Tennessee, Texas, Virginia, and West Virginia. Surprisingly, the District of Columbia is also part of The South and because of their location, both Puerto Rico and the US Virgin Islands are considered Southern as well.
Each state boasts its unique charm, yet they share a common thread of warm hospitality and a rich cultural heritage shaped by history, agriculture, and music.
Let's Go!
Transportation
Getting around the Southern USA can vary depending on your destination:
Car Rental: Renting a car offers flexibility for exploring scenic byways and rural areas.
Public Transportation: Major cities have public transit systems, such as MARTA in Atlanta and the Metrorail in Washington, D.C.
Air Travel: Major airports in cities like Atlanta, Nashville, and Orlando serve as convenient entry points to the region.
Places To Stay
Southern hospitality shines in the region's wide range of accommodations:
Historic Plantation Inns (Louisiana and Georgia): Experience the charm of antebellum plantation inns with elegant rooms and picturesque grounds.
Boutique Hotels (Various States): Discover stylish boutique hotels in vibrant cities like Nashville, Austin, and Charleston, offering unique experiences.
Beach Resorts (Florida and South Carolina): Enjoy luxurious beachfront resorts along the coasts of Florida and South Carolina.
Mountain Lodges (North Carolina and Tennessee): Stay in cozy lodges surrounded by the scenic beauty of the Appalachian Mountains.
Local Cuisine
Southern cuisine is a treat for the taste buds, characterized by its comforting flavors and regional specialties:
Gumbo (Louisiana): A hearty stew featuring a mix of meat, seafood, and vegetables, typically served over rice.
Barbecue (Various States): Each state has its own style of barbecue, from Texas brisket to North Carolina pulled pork and Memphis ribs.
Shrimp and Grits (South Carolina and Georgia): A quintessential Southern dish combining succulent shrimp with creamy grits.
Fried Chicken (Various States): Crispy and seasoned fried chicken is a Southern classic.
Key Lime Pie (Florida): Enjoy a tangy and refreshing dessert made with Key lime juice and a graham cracker crust.
Things To Do
Top Attractions
French Quarter (New Orleans, Louisiana): Discover the heart of New Orleans with its vibrant atmosphere, historic buildings, and lively music scene. Don't miss the famous Bourbon Street, Jackson Square, and Café du Monde for beignets.
Great Smoky Mountains National Park (Tennessee and North Carolina): Explore the most visited national park in the USA, renowned for its stunning mountain vistas, diverse wildlife, and abundant hiking trails.
Charleston Historic District (South Carolina): Immerse yourself in the well-preserved history and architecture of Charleston. Stroll along cobblestone streets, visit historic homes, and take a boat tour to Fort Sumter.
Savannah Historic District (Georgia): Experience Southern charm at its finest in Savannah. Admire the beautiful squares, antebellum mansions, and the riverfront area, and take a ghost tour for some spine-tingling tales.
Music Scene (Nashville, Tennessee; Memphis, Tennessee; Austin, Texas): The South is synonymous with music, so visit Nashville for country music, Memphis for blues and rock 'n' roll, and Austin for live performances in the "Live Music Capital of the World."
Walt Disney World (Orlando, Florida): Bring out your inner child at the magical Walt Disney World Resort, featuring theme parks, water parks, and endless entertainment.
Activities and Adventures
Civil Rights History Tour (Alabama): Embark on a powerful journey through the Civil Rights Movement by visiting significant landmarks such as the Birmingham Civil Rights Institute and the National Memorial for Peace and Justice in Montgomery.
Cajun Cuisine and Swamp Tours (Louisiana): Indulge in Cajun and Creole delicacies in New Orleans and experience the unique culture of the bayous with swamp tours.
Horseback Riding in the Blue Ridge Mountains (North Carolina): Saddle up and explore the picturesque landscapes of the Blue Ridge Mountains on horseback.
Kayaking in the Everglades (Florida): Paddle through the mysterious beauty of the Everglades National Park, encountering alligators, birds, and other wildlife along the way.
Bourbon Trail (Kentucky): Embark on a journey along the famous Bourbon Trail, visiting iconic distilleries and learning about the history and craftsmanship behind this beloved spirit.
Festivals and Events
Mardi Gras (New Orleans, Louisiana): Experience the vibrant and extravagant Mardi Gras celebrations with parades, costumes, and lively music.
Beale Street Music Festival (Memphis, Tennessee): Join music enthusiasts at this annual music festival featuring diverse genres and famous artists.
Kentucky Derby (Louisville, Kentucky): Don your best hat and join the excitement of the "Run for the Roses" at Churchill Downs.
Charleston Food and Wine Festival (Charleston, South Carolina): Savor the culinary delights of the South at this food and wine extravaganza.
Shopping
Bring home a piece of the South with unique souvenirs and local crafts:
Antiques and Art (Various States): Explore antique shops and art galleries for one-of-a-kind treasures.
Southern Boutiques (Various States): Shop for stylish Southern fashion, including hats, boots, and vintage-inspired dresses.
Flea Markets and Farmer's Markets (Various States): Discover local crafts and artisanal products at flea markets and farmer's markets.
Helpful Tips
Climate and Weather
The Southern USA experiences a range of climates, from hot and humid summers to mild winters:
Summer (June to August): Expect hot and humid weather, especially in the Gulf Coast states like Florida and Louisiana.
Fall (September to November): Fall brings pleasant temperatures and colorful foliage, particularly in the Appalachian region.
Winter (December to February): Winters are mild in most Southern states, though the mountainous areas may experience snow.
Spring (March to May): Spring is a delightful time to visit, with blooming flowers and pleasant temperatures.
Local Culture and Etiquette
Embrace the warm hospitality of the South and follow these cultural tips:
Respectful Language: Address locals with "sir" and "ma'am" as a sign of respect.
Smile and Greet: Southern manners emphasize politeness, so a warm smile and friendly greeting go a long way.
Tipping: Tipping is customary in restaurants, bars, and
Travel Guides
Unveil the enchanting allure of the American South with my curated travel guides! From historic cities to scenic drives and soulful experiences, immerse yourself in the region's rich culture and warm hospitality. Let my comprehensive guides be your compass to unforgettable adventures, where every step reveals hidden gems and cherished memories in the heart of the South!